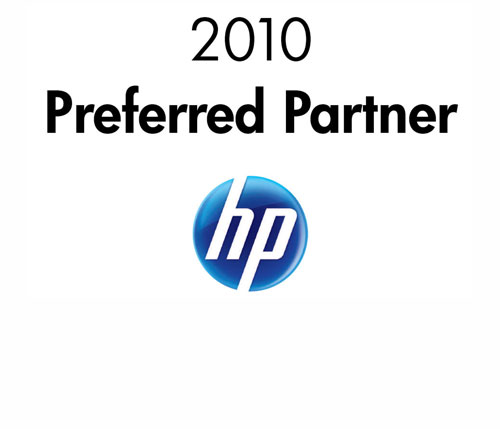 After going through a rigorous certification process and meeting strict criteria Simplex has been named today, 13-Nov-2009, an HP Preferred Partner for 2010. HP Preferred Partners are HP's top 5% of resellers selected from companies all across Europe, Middle East and Africa. Preferred Partners are HP's most trusted and qualified partners in the IT business who are authorized to consult, sell and support across all of HP products and solutions.

With industry-leading credentials and exceptional customer service, offering in-depth knowledge and experience, Simplex has been selected and approved by HP to deliver state-of-the-art solutions that will meet any customer's specific requirements at the right cost. Through this partnership Simplex's high-quality planning, deployment, maintenance and support will all be backed by HP's world-class products and solutions. The company's Cyprus HP Preferred Partner Specialists/Engineers can design and implement tailored solutions to meet any business need. The combination of all these factors ensures that customers get the best possible IT experience which literally gives them a competitive edge.

The Preferred Partner title from HP comes as a quality assurance for Simplex's solutions and service which offer the best possible IT experience to a customer. And of course, the participation of Simplex in the HP Preferred Partner Program ensures that customers will benefit from even more competitive pricing on HP products.

About HP
Hewlett Packard (HP) is the leading technology solutions provider to consumers, businesses and institutions globally. HP has the most complete technology product portfolio with offerings that span IT infrastructure, personal computing and access devices, global services and imaging and printing for consumers, enterprises and small and medium businesses. HP's broad portfolio of infrastructure and business offerings ensures that the right products, services and solutions are matched to each customer's specific needs.

About Simplex
Simplex is a Cyprus-based company operating in the area of ICT (Information and Communication Technologies). Simplex drives innovation by offering solutions and services out of the ordinary in the areas of ICT Consulting, Web & Internet Services, Data Centre Services and Advanced Infrastructure, making it a single point of contact for all the ICT needs of an enterprise. Simplex has established partnerships with world leaders in all areas that it operates and in addition, operates its own state-of-art Data Centre. Thus, Simplex has become the global IT partner for organizations across the 5 continents, coming from various industries/markets.