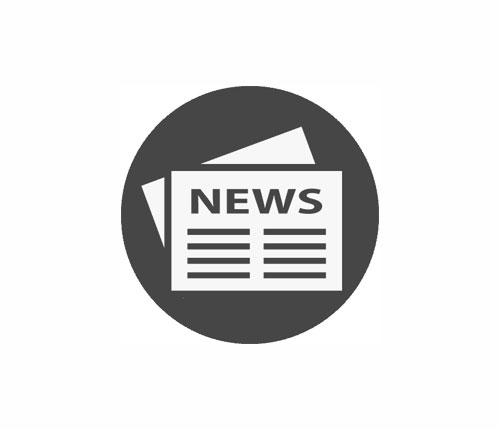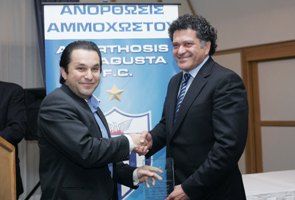 Simplex has been part of the success of Anorthosis Famagusta F.C. since 2006 when it has started sponsoring it in various ways. Among others, Simplex is the sole online sponsor of Anorthosis, having undertaken the web development , hosting and maintenance of the club's website.

During the sponsors' gala dinner held on 7 January 2010 at the Palm Beach Hotel in Larnaca, Cyprus, in the presence of his excellency the minister of Industry, Commerce and Tourism Mr. Antonis Paschalides, members of the parilament and other government and local authorities as well as Anorthosis officials, Anorthosis presented a plaque of appreciation to Mr. Michael A. Omerou, owner and managing director of Simplex.

The plaque was presented by Mr. Christos Geranis, Vice President of the club, who thanked Simplex for the continuous support. Mr. Omerou said that serving a historical club such as Anorthosis is an honor for him personally as well as for his company, Simplex, and promised to continue this sponsorship for many more years, especially as Anorthosis is approaching a century of success, having its "birthdays" in 2011.

About Anorthosis Famagusta F.C.
Anorthosis Famagusta Football Club is one of the most successful football clubs in Cyprus, the second oldest and the Cypriot club with most victories in Europe. Deported from its home city of Famagusta in 1974 following the Turskish invasion in Cyprus, Anorthosis went on playing an important role in keeping people from Famagusta together towards the aim of return to homeland. Struggling to survice during the first years following 1974, since the early 90's Anorthosis managed to fully recover and become the most successful football club in Cyprus, counting multiple championships, cups and other prizes.

About Simplex
Simplex is a Cyprus-based company operating in the area of ICT (Information and Communication Technologies). Simplex drives innovation by offering solutions and services out of the ordinary in the areas of ICT Consulting, Web & Internet Services, Data Centre Services and Advanced Infrastructure, making it a single point of contact for all the ICT needs of an enterprise. Simplex has established partnerships with world leaders in all areas that it operates and in addition, operates its own state-of-art Data Center. Thus, Simplex has become the global IT partner for organizations across the 5 continents, coming from various industries/markets.