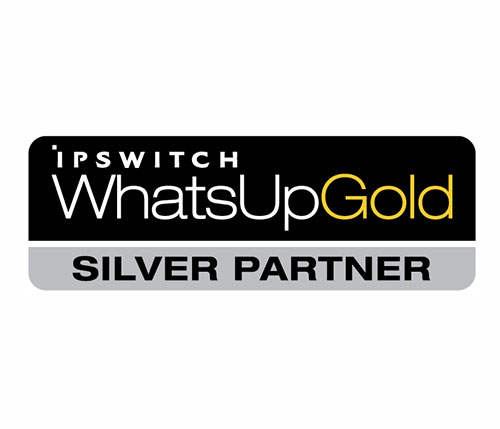 For years now, there was no local presence in Cyprus of an enterprise-class network management software (NMS). As a result, many corporations were relying on ad-hoc practices of their IT staff and administrators to monitor their networks which resulted in not identifying network impairments in time, before impacting the core business. Simplex has identified this gap, and using the expertise gained through its Data Center operations, it has partnered with Ipswitch to offer WhatsUpGold in the Cyprus market.

WhatsUp Gold (commonly reffered to as WUG) is a leading network management software by Ipswitch that delivers comprehensive monitoring for networks, systems, applications and event logging, along with expert network management solutions. With designed-in flexibility, ease of use, quality and affordability, WhatsUp Gold offers ideal support for IT management tasks, including automated discovery, mapping, real-time monitoring, alerting, reporting and troubleshooting of network operations. WhatsUp Gold is used in over 100,000 networks worldwide and serves companies of all sizes in a range of industries in more than 100 countries. Now at version 15, it has been in the market for a number of years and has been voted as the 2012 Network Management Product of the Year.

Privately held and profitable, Ipswitch, WhatsUp Gold manufacturer, makes it a priority to invest capital to manage R&D risk and achievement. The company's business model enables it to deliver high-quality yet cost-effective software by designing, manufacturing and supporting WhatsUp Gold entirely in the United States, something which has been recognized through the recent "Made in the USA" award by the Golden Bridge Awards.

With this new partnership, Simplex aims to help enterprises in Cyprus in developing proactive network monitoring practices which will provide timely alerts when things go wrong with their network and before such issues become an obstacle to business.

About Ipswitch, Inc.
Ipswitch was founded in 1991 on a simple premise: to produce IT software that took what was possible and made it practical. Initially, our goal was to bring high quality IT software to small businesses that lacked the time and resources to learn the overly complex enterprise software that was all that was available at that time. Ipswitch has extended WS_FTP, WhatsUp Gold and IMail Server into broader product families. Today, the company's three divisions – network management, file transfer and messaging – reach millions of customers around the world. Ipswitch's products have won praise and awards from industry analysts, press, customers and partners. Headquartered in Lexington, Massachusetts, Ipswitch, Inc. has offices in Atlanta and Augusta, Georgia, Madison, Wisconsin and Detroit, Michigan as well as Ipswitch KK in Japan and its European headquarters in Amsterdam, The Netherlands. Ipswitch sells its products through distributors, resellers and OEMs worldwide.

More information is available at Ipswitch WhatsUp Gold (WUG) Cyprus.

About Simplex
Simplex is a Cyprus-based company operating in the area of ICT (Information and Communication Technologies). Simplex drives innovation by offering solutions and services out of the ordinary in the areas of ICT Consulting, Web & Internet Services, Data Centre Services and Advanced Infrastructure, making it a single point of contact for all the ICT needs of an enterprise. Simplex has established partnerships with world leaders in all areas that it operates and in addition, operates its own state-of-art Data Centre. Thus, Simplex has become the global IT partner for organizations across the 5 continents, coming from various industries/markets.

More information is available at www.simplex.com.cy.